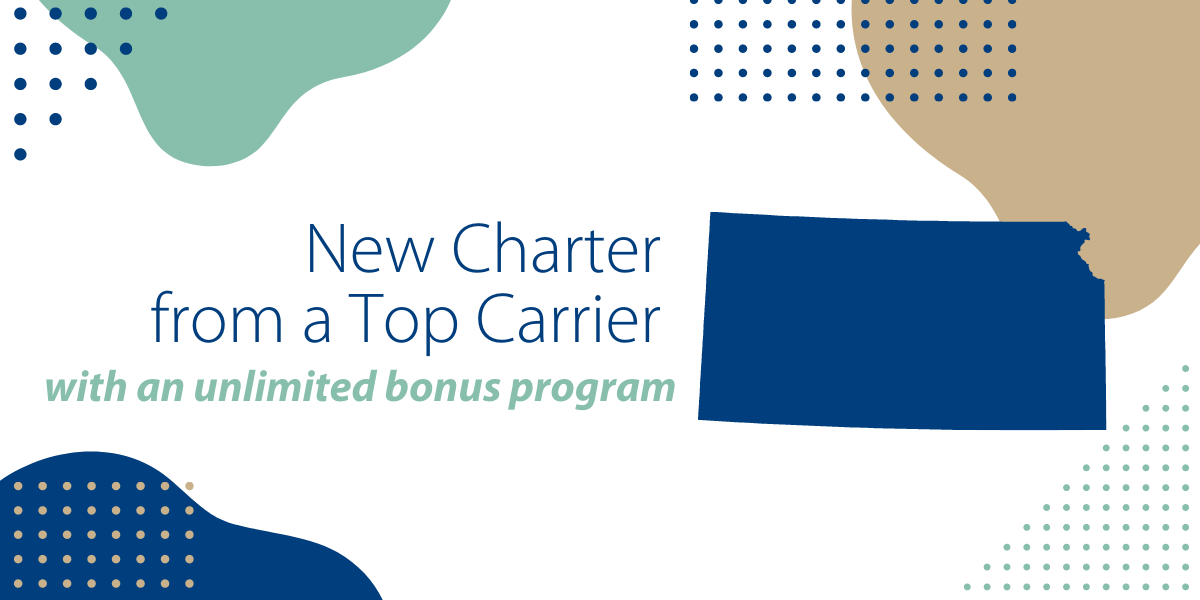 Take Advantage of the Unlimited Earning Potential with this New Medicare Supplement Charter
This brand-name carrier in Kansas released a new charter that provides you with the opportunity to offer your clients the opportunity to bundle and save with dental coverage and a 10% household discount. This product also has an easy-to-use e-application & online application. 
Now, let's talk about the unlimited earning potential with this bonus program. With 3 qualifying policies, you can earn $150 per underwritten case & $57 per Open Enrollment / Guarantee Issue case with no limits on the amounts you can earn through the rest of 2021.