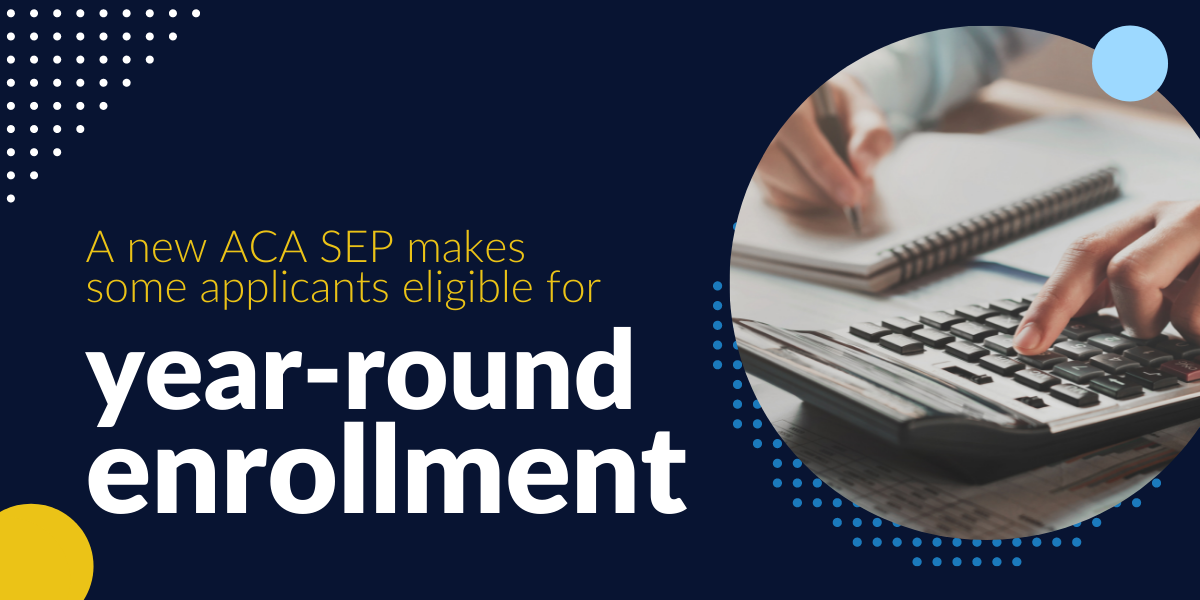 This new Special Enrollment Period opens up enrollment opportunities for beneficiaries to enroll in more affordable plans.
In September 2021, a new Special Enrollment Period for states that use HealthCare.gov grants year-round enrollment in ACA-compliant health insurance for eligible applicants. To qualify for this SEP, the beneficiary's income can not exceed 150% of the Federal Poverty Level (FPL) and they must be eligible for a premium tax credit to cover the cost of a benchmark plan.
There are no limitations on how often this SEP can be used or the type of plan that can be selected. However, it is highly beneficial for these eligible clients to enroll in a Silver Plan. Silver plans have built-in cost-sharing reductions, and the Silver Plans with the lowest cost are premium-free. 
It is important to note that clients must be both eligible for the premium tax credits and be below 150% of the FPL in order to qualify for the SEP. 
At this time, it is not clear if this SEP is permanent or not, fill out the form to learn more about how you can ensure you're helping clients during this SEP.