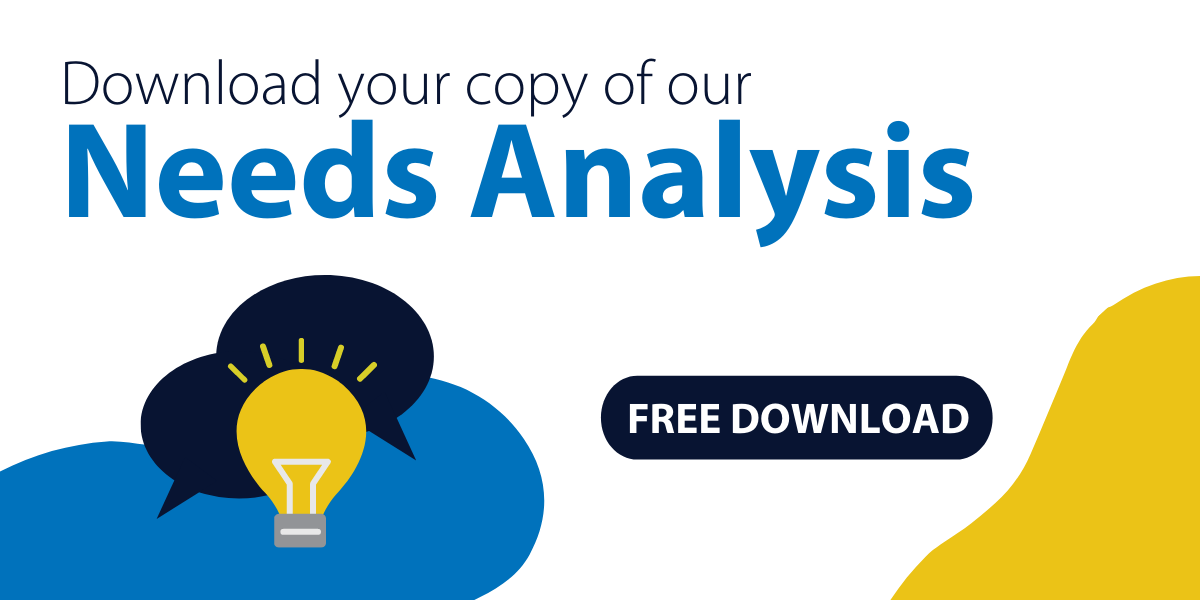 Make sure you are doing the best fact-finding you can with clients using our handy Needs Analysis.
Download your copy today!
Download our free Needs Analysis to make sure you are matching your Medicare clients with the best plan for their medical needs, and their finances. This form will make sure you are asking clients all the right questions to evaluate their needs, current situation, and how you can find them better coverage. You can either download this form and print it, or go over it with clients virtually and fill it it on a computer or other device.