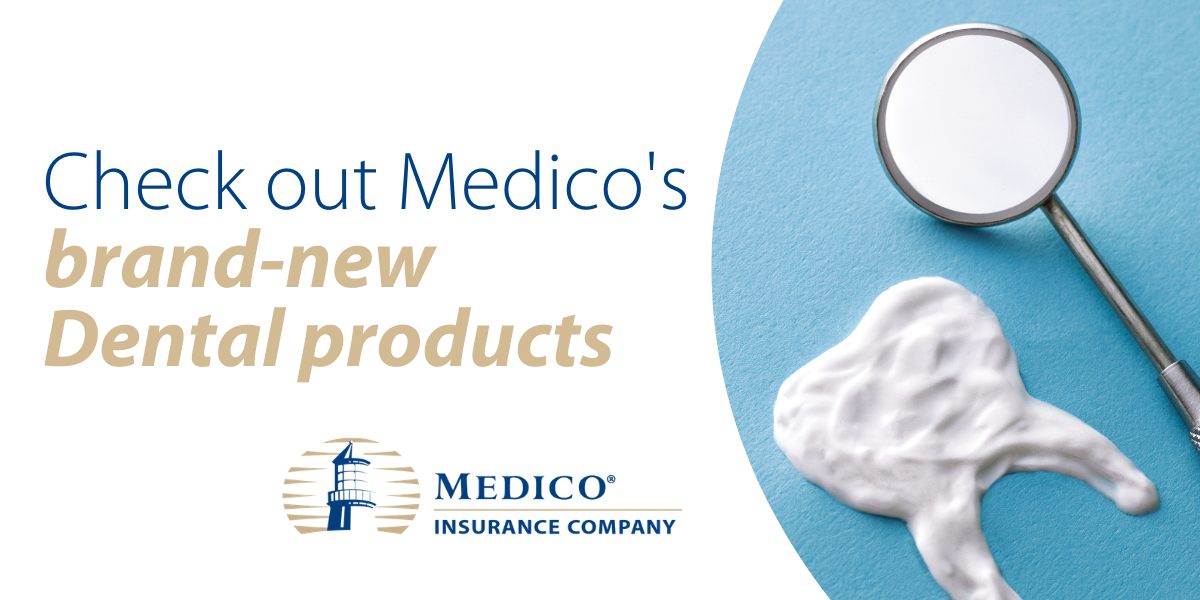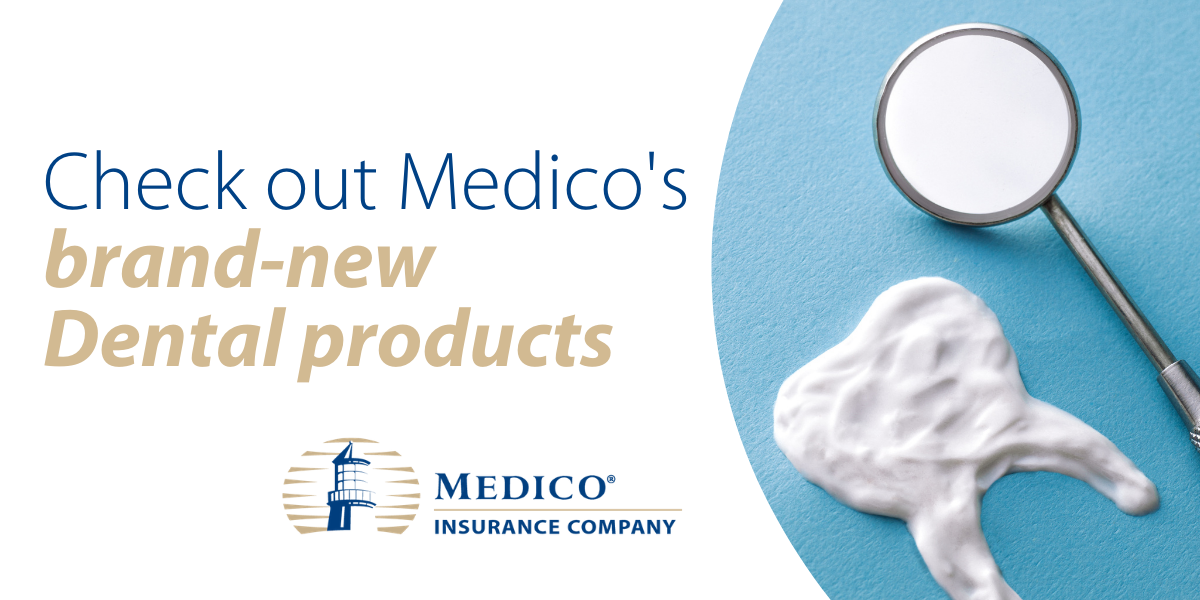 As of April 1, 2021, Medico will be releasing a brand new Dental product in your state! This product has two plan options that have customizable coverage levels. This product also has other perks such as: 
First-day coverage

 

Buyup benefit rider

 

Calendar Year Carry-over benefit rider

 
In addition to having ultra-affordable rates, this product offers savings when a spouse is added at the time of application. Clients can also qualify for a 5% discount if the applicant or spouse applies for and are issued a Medicare Supplement or Final Expense plan at the time of the dental plan or have an existing Medicare Supplement or Final Expense plan with any of Medico's companies.* 
Don't wait – be ready to offer this brand-new dental plan to your clients starting April 1st, 2021.