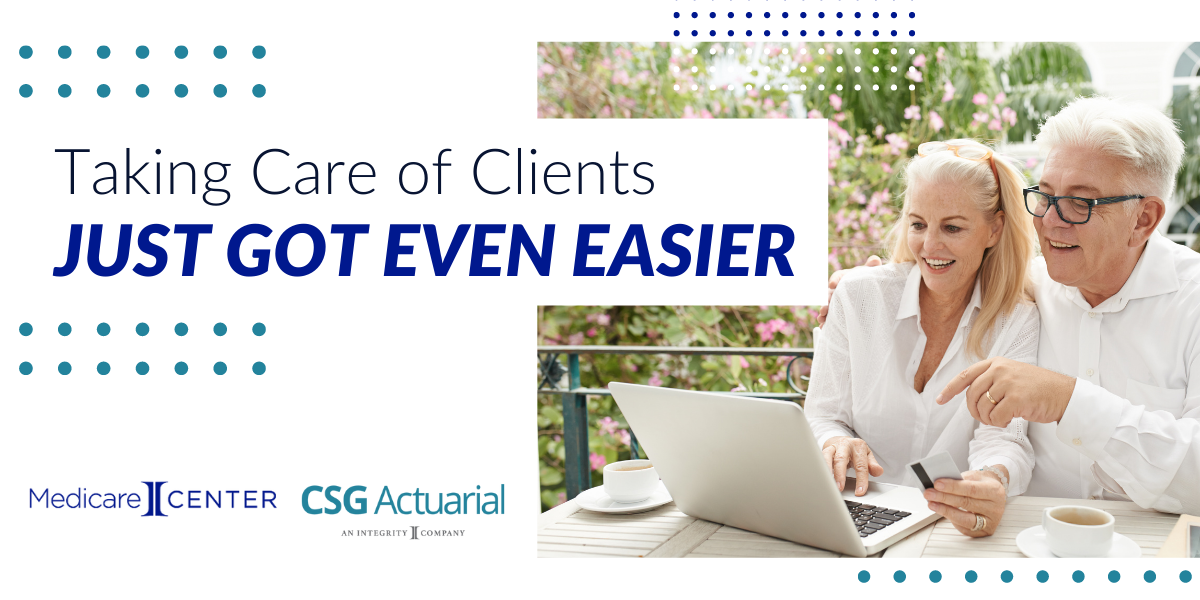 Taking Care of Clients Just Got Easier with MedicareCENTER's New Client Shopping Cart
Join us for one of these live webinars as we cover MedicareCENTER's powerful Client Shopping Cart Feature powered by CSG Actuarial. This new feature makes it easier than ever to cross-sell clients multiple products from different carriers, and give them a quote on their total monthly premiums. Attend one of these three sessions to learn more about this new feature and how it can make the quoting and enrollment process even more streamlined.
Thursday, August 26, 2021, at 3:00 PM EST
Tuesday, August 31, 2021, at 11:00 AM EST
Wednesday, September 1, 2021, at 3:00 PM EST
Verify your status as an agent to register for these webinars & save your spot.