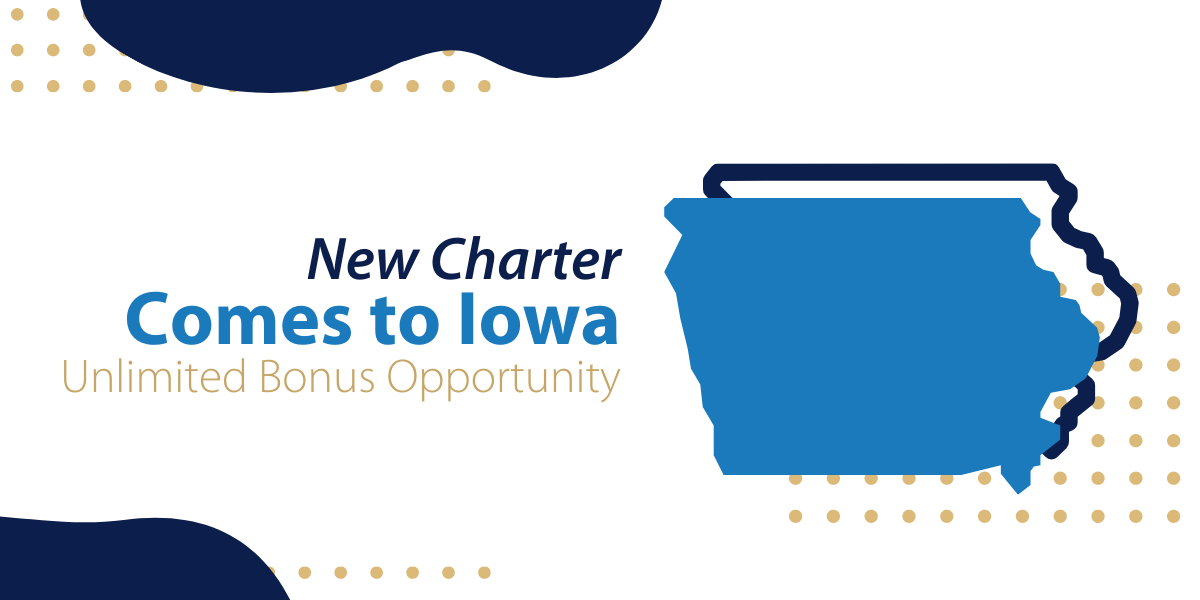 Top Carrier Releasing New Charter in Iowa
A brand name carrier is releasing a new charter in Iowa with underwriting with 3 rate classes, a 10% household discount, and an easy-to-use e-app with an online application. There is also an option to Bundle and Save with Dental Coverage and an Unlimited bonus opportunity where through the rest of the year 2021, with 3 qualifying policies, you can earn $150 per underwriting case and $75 per Open Enrollment/ Guaranteed Issue case.
No limits on what you can earn!