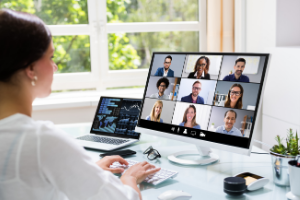 Outline Template for Effective Meetings Download
Agent Pipeline is here to help you hold effective meetings in 2021. We have created an outline template so you can successfully hold an effective meeting every time.
Fill out the form to the right to gain access to the Outline Template for Effective Meetings Download!
We face many daily challenges trying to do "business as normal" at the beginning of 2021. While most things including meetings are happening digitally, there are still some basic principles of holding a meeting that will hold true. Use the following tips and strategies to hold a more effective meeting this year and beyond.
Being Prepared
It may seem obvious to prepared for the meeting you will be hosting, but many meetings can start with no clear sense of purpose. You can summarize your topic on a handout, PowerPoint, or word document. Preparing your plan… Click here to continue reading.