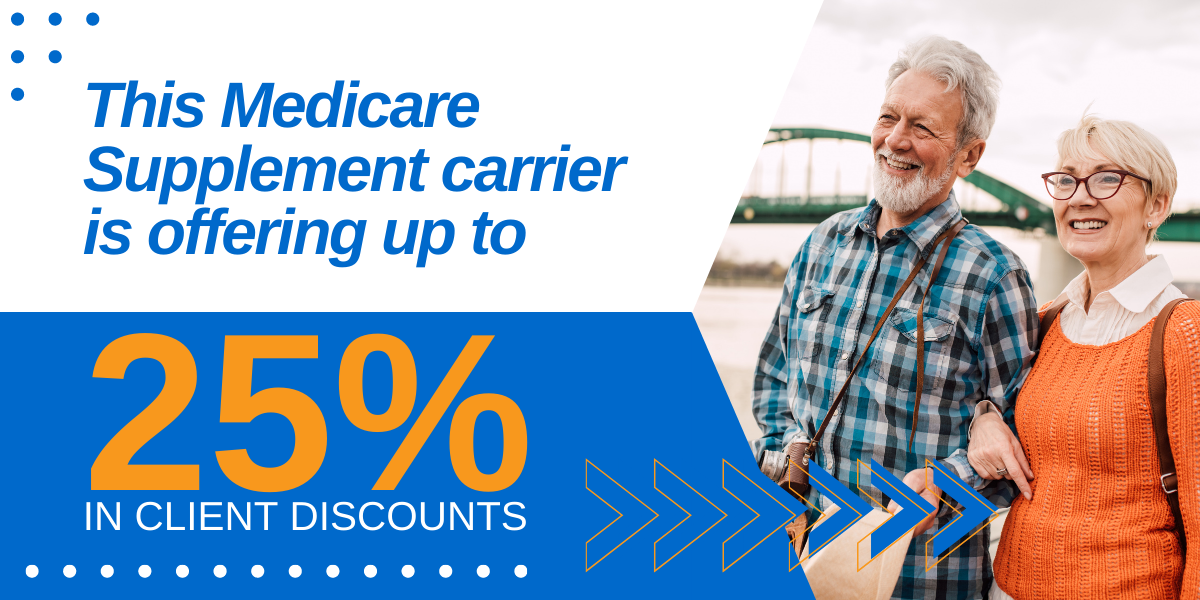 This Medicare Supplement carrier is offering up to 25% in client discounts.
Give your clients the service they deserve. This top carrier features online signature methods including; Security Question, Electronic Signature, and Voice-sign as well as, Instant Decision, an E-App, and Instant ID Cards.
Offering up to $200 per app bonus*.
*Call for details