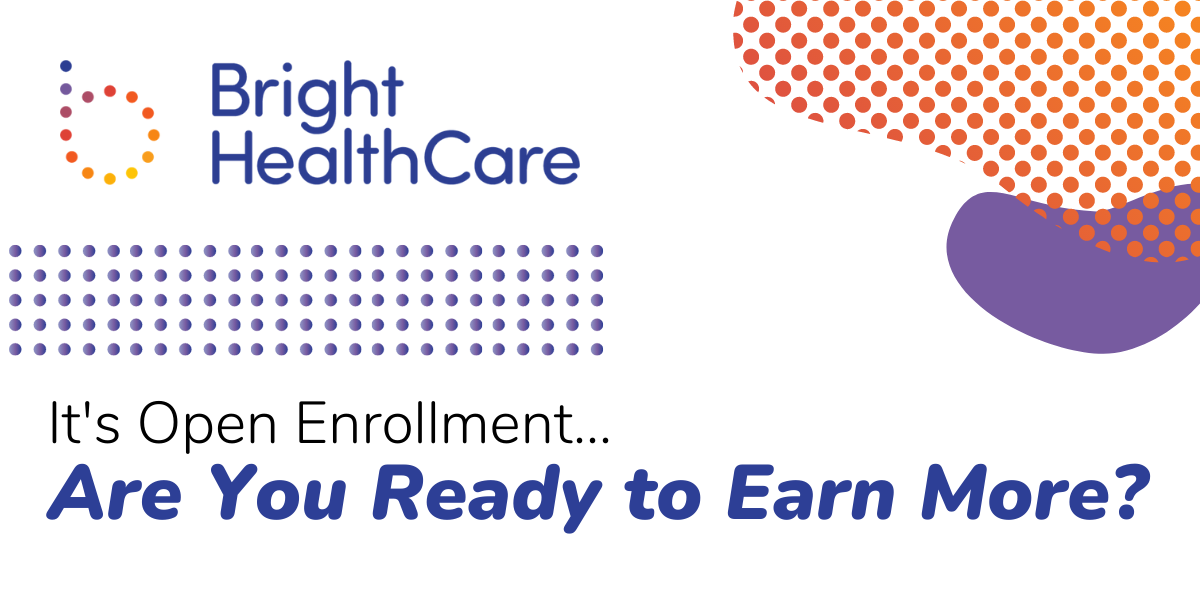 More ways to get paid with Bright HealthCare Individual & Family Plans
Earn more this Open Enrollment Period with Bright Healthcare's Broker Incentives. This OEP, Bright HealthCare is offering more than one exciting opportunity for you to get paid for your 2022 Individual & Family Plans (ACA) business.
Fill out the form to get access to the exciting details for earning opportunities in your state.