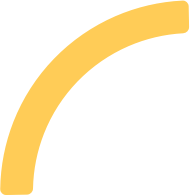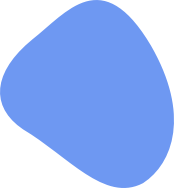 Why us?
find out why agent choose is as their FMO.
Are you looking for a Medicare FMO?
Are you an insurance agent selling Medicare Health plans?
Many independent insurance agents and agencies need assistance navigating the Medicare market and choose to partner with a Medicare FMO. Agent Pipeline is the nation's leading Medicare FMO specializing in Medicare Supplement Insurance Plans, Medicare Advantage Plans, and Medicare Part D Prescription Drug Plans. We are the original Medicare FMO (field marketing organization) and here to provide you with dedicated and individual support with portfolio options, marketing materials, and compliance reviews & assistance.
Agent Pipeline is the right choice when you are looking for a Medicare FMO! We know your values. We exceed your expectations. We raise the overall industry standards. As the top Medicare FMO in the nation, we are the premier provider of all things related to Medicare.
Why do Medicare agents choose Agent Pipeline as their FMO?
We represent over 150 insurance companies, both local market & nationally recognized

We are committed to helping independent agents and agencies grow their business

We offer only the top commissionable contracts available in the industry

We offer an open release policy and never hold agents captive

We provide free technology for quoting, enrollment, and contracting

We assist agents in the development of branded, compliant marketing materials

We educate agents on standards and guidelines for marketing Medicare

We help with scripting for Medicare over-the-phone sales & call centers

We provide dedicated account directors to assist with your escalated issues

We are the epitome of your back office support system

We develop and host on-going no-cost agent training
For more information on your local market support, please contact Agent Pipeline at 866-562-8318, or chat live with us now by clicking the box below. If we aren't available, leave a message and we will return your call as soon as possible. Thank you for considering Agent Pipeline as your Medicare FMO.
"I couldn't believe what I was capable of. Being an independent agent lacked the guidance from someone experienced in Medicare. When you go to other insurance agents for some kind of partnership or mentoring opportunity – they usually think of you as competition, unless you already have a relationship with them. When I received an email from Agent Pipeline, I was skeptical but I gave them a chance. They have helped me stay up to date with my certifications, my appointments, and trained me on how to market compliantly. It has been a blessing since I partnered with them. I couldn't ask for a better team to work with! Thank you, Agent Pipeline!"
"I was a captive agent and felt like I was stuck. I even thought about getting out of the insurance business. I was invited to a webinar hosted by Agent Pipeline and received a phone call shortly after. I was amazed by their presentation and how much knowledge they had. There was never a question about which Medicare FMO I was going to partner with! I left my captive agency and joined the Agent Pipeline family. The best move I ever made in my 7 years! I have been with them ever since."
"Partnering with Agent Pipeline as a Medicare FMO is a no brainer."
"Agent Pipeline has been an amazing Medicare FMO. I have worked with other FMOs who treated me like I was another number. When I first started, I was not confident in my ability to sell Medicare because it is confusing and the rules/products are always changing. My Regional Sales Director at Agent Pipeline took the time to train me and educate me. After a year of working with Agent Pipeline, I grew my production by 35%. I am forever a loyal partner!"
"Agent Pipeline is a great Medicare FMO! I am very happy with all of the services they provide me. They make being an agency owner a piece of cake!"
"They are great! I have never been more satisfied in any business relationship than the one I have with Agent Pipeline as my Medicare FMO!"
"I can't believe I ever considered another Medicare FMO. Agent Pipeline has been the only Medicare FMO who has focused on me and my goals. They helped me develop an individualized growth plan as a newcomer agent and I was able to surpass those goals within my first year working with them. I increased my income by over 42% as a result of partnering with them!"
"I can't believe I didn't join the AP family when I first received a voicemail. I finally answered the call and spoke with a Regional Sales Director. It amazed me how much knowledge he had about my local market. I realized how little time I had spent comparing the plan options at different ages and all of the times I had missed a sale because I didn't have time to do the little things that matter most. Since I started working with Agent Pipeline, I had never had to run a competitive analysis or question if I was presenting the right option for my client."
"If you are looking for a Medicare FMO, the choice is obvious! Agent Pipeline!"