What is AHIP Certification?
AHIP stands for America's Health Insurance Plans, a national trade organization created in 2013 by merging the American Association of Health Plans (AAHP) and the Health Insurance Association of America (HIAA).
As you likely already know, the government administers and regulates Medicare Advantage plans, so there are rules for selling them. These rules are in place to protect seniors and support agents who conduct business compliantly. AHIP certifications are among those required by most insurance companies to sell Medicare Advantage (Part C) plans during Annual Election Period (AEP). No need to stress – these training courses will help you stay up to date with the latest CMS guidelines and regulations. Click here to download our highlights of the 2023 AHIP checklist.
How Can I Get AHIP Certified?
AHIP certification will need to be completed annually and usually released in mid to late June every year.
If you have not accessed the site since May 10, 2021, you will need to reset your password to the AHIP website.
Two courses generally make up the AHIP training each year:
Medicare
Fraud, Waste, & Abuse (FWA)
Medicare Training
The Medicare course discusses the basics, such as Medicare eligibility and benefits, as well as the different types of Medicare Advantage (Part C) and Part D Prescription Drug Plans. Another essential part of this course is about proper enrollment procedure and ensuring you conduct business in compliance with the latest Medicare Communications and Marketing Guidelines set by the Centers for Medicare and Medicaid Services (CMS).
Fraud, Waste, & Abuse (FWA) Training
The FWA educates you on what Fraud, Waste, and Abuse are and how the costs incurred from these violations are not only financial but also human. This is taken very seriously by the federal government. In the course, you will also learn about industry standards and tools used to detect fraud in the Medicare program.
Carrier Specific Training
In addition to AHIP, many Medicare Advantage carriers require product-specific training and certifications. You can complete this training through each carrier's portal. Click here to visit our certifications page for 2023.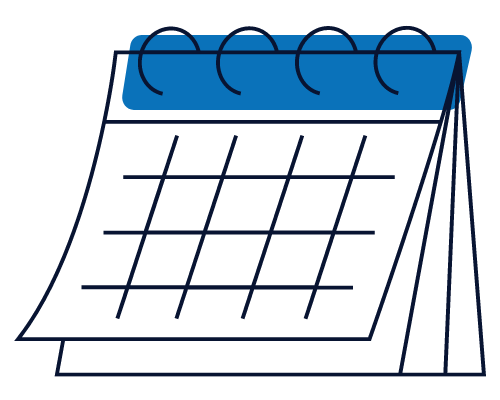 Do I Need to Complete AHIP Every Year?
You must pass AHIP annually to be certified to sell Medicare Advantage plans, as plans and regulations change yearly. You will also need to complete all training review questions at the end of the course modules. The review questions affect your score on the course's final exam.
How Many Times Can I Take the AHIP Test?
You get three attempts to pass the AHIP course. However, you can re-enroll and purchase another set of three attempts if you fail. It is important to note that most Medicare Advantage carriers will prohibit you from selling their product that year if you fail three or more times.
There is no set time you need to wait before trying to pass the AHIP test again, but you should use your best judgment. If you barely missed passing, and feel confident in your knowledge, go ahead and try again as soon as possible. However, if you were struggling a bit more than you thought, take some
more time to study before your next attempt. Giving yourself plenty of time is one of the benefits of starting certifications as early as possible!
Where Can I Take the AHIP Test?
How Do I Take the AHIP Test?
You can take the test on your computer or the go – AHIP training is now available on mobile phones or tablets.
What is a Passing AHIP Score?
You will need a 90% or higher score to pass. It's important to remember although AHIP is timed, it is an open book exam – print the training modules or take notes!
Even if you think you know it from last year, make sure you complete all modules and take notes while doing so. A refresher is never a bad thing. Find ways to stay engaged with the courses: make flashcards, take notes, etc. Make sure you're familiar with your notes before the test.
In need of support now? Feel free to reach out to your marketer or call us at 800.962.4693.