Top 4 Compliant AEP Marketing Ideas
Your AEP Marketing is essential – and doing it compliantly is crucial. We have put together a list of 4 of the top ways to market your agency and boost your sales for AEP compliantly.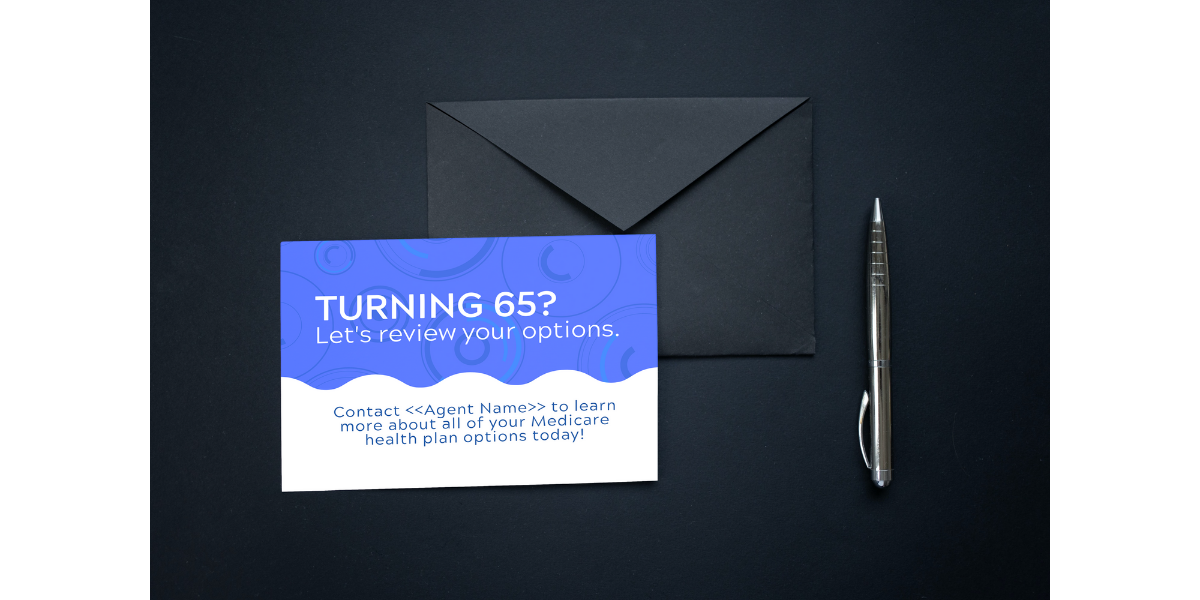 1.      Targeted Mailers
Direct mail marketing is not dead – it is still a great way to connect with prospects and clients. There's a reason it is still one of the top lead sources used by many successful Medicare agents. When creating your mailer, ensure you consult the MCMGs (Medicare Marketing Guidelines) to confirm your mailer is compliant before sending it out.
If you are contracted with Agent Pipeline, our industry-leading compliance department can review your materials to ensure that everything is clean, compliant, and ready to go. Our marketing department can also provide you with pre-approved direct mail marketing designs and templates to elevate your marketing above the rest. Contact your marketer today to learn more!
2.      Host Educational Events
Hosting educational events is a great way to get clients interested in exploring their Medicare options and providing them with the information they need to understand Medicare better. There are a few critical rules to marketing your event, however including:
Educational events must be explicitly marketed as "educational" to beneficiaries
Any event advertisements should contain the following disclaimer: "For accommodations of persons with special needs at meetings call <insert phone and TTY number>."
During educational events, the presentation's primary focus is to educate attendees, not promote or lead beneficiaries towards any plan.
Keep the following guidelines in mind to ensure compliance:
Hand out objective educational materials on Medicare, MAPD, Medicare Part D, etc.
Do not display any sign-in sheet for attendees – this is not the same as permission to contact
Hand out promotional items that include plan names, carrier logos, carrier websites, toll-free numbers, etc. (Do not hand out things that have any specific plan info)
Only answer questions asked by attendees
Provide refreshments or meals
Do not give away cash or monetary rebates
Do not discuss carrier-specific plan benefits or give out plan marketing materials
Distribute business cards to beneficiaries to help initial contact, such as completing and collecting an SOA
Schedule marketing appointments
Do not give educational presentations one-on-one
However, you can conduct a sales event or marketing appointment right after an educational event, even in the same place if you would like. This does imply that agents can collect SOAs and take applications after an educational event has ended.
3.      Host Sales Events

Marketing sales events are divided into two categories by CMS – formal and informal. A formal sales event is when agents present plan-specific information to beneficiaries who were invited to the event. An informal event is one in which beneficiaries will approach you independently, such as a booth at a fair or convention. Sales events must be registered with the appropriate parties and be held in a public setting. They cannot be held in areas in which individuals do not receive health care services, such as exam rooms, patient rooms, and pharmacy counter areas. (You can, however, host events in conference rooms, cafeterias, waiting rooms, and other common areas of health care settings). IT is recommended to avoid occurrences or expos where health screenings are provided – this can be perceived as cherry-picking.
Registering your event varies by carrier – ensure you know the proper process for each carrier. Not registering correctly could cost you your contract.
When it comes to marketing the event, you need to provide the disclaimer "For accommodations of persons with special needs are sales meetings, call <insert phone and TTY number>."
Here are some essential tips for hosting a sales event to keep it compliant:
Let beneficiaries approach you first at informal events
Use sign-in sheets that are designated as optional – you cannot require a sign-in sheet with contact information
Name the product and plans you will cover before your presentation
Do not compare carriers' plans without consent from all involved carriers and factual information to back them up
Make sure to use only CMS and carrier approved presentations and talking points
Don't discuss or cross-sell other products such as life insurance, annuities, etc.
Distribute promotional items such as pens or business cards with your contact information
Do not use any absolute or qualified superlatives
Do not use attendees contact information for raffles or drawings for any other purpose
Hand out carrier-provided promotional items with logos, websites, toll-free numbers, etc.
Hand out objectional educational materials about Medicare
Do not offer meals or foods and beverages to make it seem like you are offering a meal – however, providing light snacks and drinks is compliant
Provide attendees with Star Ratings, Summary of Benefits, Pre-Enrollment Checklists, and the Multi-Language insert with any enrollment form – you cannot require attendees to fill out an SOA or enrollment form
Hand out and collect lead cards and business reply cards
Do not collect any enrollment applications unless the attendee has a valid election
Collect enrollment applications
Arrange to follow-ups
Call attendees who provided valid permission to contact

4.      Social Media Marketing
The senior market is growing in its use and presence on social media, as 62% of Americans 65 and older now use Facebook. To ensure you stay compliant, it is crucial to understand that you cannot make unsolicited content with individuals who interact with your social media pages. For example, a like or follow does not allow you to make unsolicited contact.  Some examples of media you can post includes:
Images
Video
Infographics
Flyers
Agent Pipeline has a catalog of pre-approved marketing materials that can help you elevate your social media game at no cost to you. Contact your marketer for more details.
One of the most important tips we have is that the more generic the content, the more flexibility you must keep your posts generic. This means staying away from specific product names and plan details. If a post meets CMS's definition of "marketing," it must be approved by plan sponsors or carriers.
Some tips include:
Post generic business and product information such as your contact details, the types of products you sell (Medicare Advantage, Medicare Part D Prescription Drug Plans, Medicare Supplements, etc.) if they do not provide specific details about plans
Respond to comments only within the scope of the comment – if you wish to give them any information beyond that, provide them a phone number to contact you at
Post generic self-created marketing materials without CMS approval. These can advertise your services as long as you don't use any plan-specific details or brand names and logos. Materials still should meet CMS guidelines and will sometimes need to be submitted to a carrier's compliance department for review. Agent Pipeline also provides agents with pre-approved social media images, and our compliance team can review your self-created posts to ensure they are following CMS guidelines.
Do not post any specific plan details for the next contract year before October 1st.
If you have any questions about compliance or would like to learn more about how Agent Pipeline can help you step up your marketing game this AEP, call your marketer today or contact Agent Pipeline at 800.962.4693